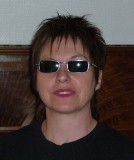 © Copyright 2007-2022 Rock Interviews dot com, Photos :
Rock-Interviews.com
, ...

This site is dedicated to Video interviews with Rock'n'roll bands and musicians.
Ce site est dédié aux interviews vidéos de groupes et musiciens 'Rock'.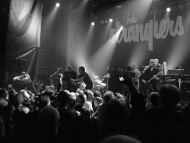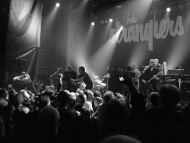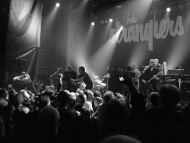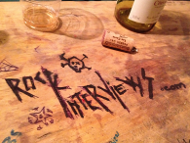 The Stranglers, Status-Quo, Wishbone Ash, Eddie and the Hot Rods, Ten-Years-After, New Model Army, Justin Sullivan, Bijou svp, Little Bob, Jack Bon, John Mayall, Bluesbreakers, Nine Below Zero, Dr Feelgood, Tom Principato, Paul Roberts, Eric Bibb, Classic & Trouble, The Fleshtones, Peter Zaremba, Keith Streng, Bill Milhizer, Ken Fox, Mick Taylor, Wire, Gerry McAvoy, Pat McManus, Taste, Joe-Louis Walker, Murali Coryell, Joe Gooch, Leo Lyons, Elliott Murphy, Olivier Durand, Jon Lord, Jean-Jacques Burnel, Sarah James, Gordon Russell, The Mugshots, Hugh Cornwell, Wilko Johnson, Dick Wagner, Daniel Darc, Larry Crockett, Alpha Blondy, Paul Personne, Eric Ter, Richard Bona, Kent, Jim Jones Revue, Fred Chapellier, Madness, Manu Lanvin, Neal Black & The Healers, Bill Deraime, Elmer Food Beat, Buzzcocks, Ladell McLin, Band of Friends, Johnny Winter, Wayne Barrett, They Call Me Rico, Charlie Glad, Au Bonheur des Dames, Gérard Blanchard, Tommy Castro, Deborah Bonham, Crucified Barbara Mia Coldheart, Saxon Biff Byford, Chris Bergson, The Undertones, Dave Herrero, Hundred Seventy Split, UFO, Vinnie Moore, Gwyn Ashton, Ric Lee, Johnny Burgin, Layla Zoe, Nico Backton, Kyla Brox, Les Fatals Picards, Jesus Volt, Ben Poole, Awek, Arno, Trust, Bernie Bonvoisin, Norbert Krief, Demetria Taylor, Aki Kumar, Andy J.Forest, Jean-Félix Lalanne, El Twanguero, Los Coronas, Fernando Pardo, Ellis Hook, Aynsley Lister, Fabrice Reynaud, N'ando And'o Blues, Cotton Bellys, Yann Malek, Paul Deslauriers, Greg Morency, Sam Harrisson, Rob Tognoni, Les 3 Fromages, Shakin'street, Fabienne Shine, Ross the Boss, Freddie Katz, Jean-Jacques Milteau, Paul Faloon, Marty McDermott, Rhino, Aurélien Morro, Laurence Jones, Anvil, Didier Wampas, Miss America, Little Mouse and the Hungry cats, Shaggy Dogs, Blues Bastards, Gilles Mallet, Trigone Plus, Jack Bon & The Buzzmen, Luc Blackstone, Robert Lapassade, D-CAD, Kirk Fletcher, Satisfaction, Sari Schorr, Ash Wilson...