Many thanks to all of you for your collaboration

A very special thank to Cyrille Judas who hosts this site and helps for tricky stuff.

Caroline FILLION for driving.

Michel CAVALCA, Alain DISTER, Jackie MASCRE and
Jean-Paul WOLNIACZYK for their pictures.

Corinne LAPIERRE & Jean-Paul MOLLARD for some video stuff.

Brian TURNER and Didier COLAS for their rereading.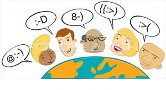 Nathalie MILLIET for translation.

"Little Bouddha" for Flyers, Paper, Pictures...
and of course many thanks to Jack BON, Jean-Jacques BURNEL, Roberto PIAZZA, Francis ROSSI, Philippe DAUGA, Justin SULLIVAN, Jet BLACK, Dave GREENFIELD, Baz WARNE, Neil SPARKES, Barrie MASTERS, DIPSTER, Richard HOLGARTH, Simon BOWLEY, Chris TAYLOR, Andy POWELL, Leo LYONS, Joe GOOCH, Ric LEE, Nik RAEL, Steve PETRONE, John MAYALL, Buddy WHITTINGTON, Chick CHURCHILL, Robert KANE, Steve WALWYN, Kevin MORRIS, Bernie MARSDEN...
you are welcome to give us some news.