Interview Kyla BROX
Saturday 2nd April 2016
Salaise Blues Festival
<!!
---
Welcome on rock-interviews.com Kyla. Where are you from?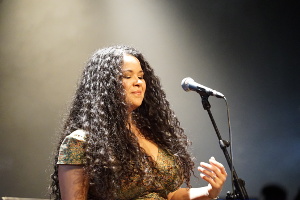 I am from Manchester, which is a big city, in the north-west of England.
---
Why and how did you become a singer?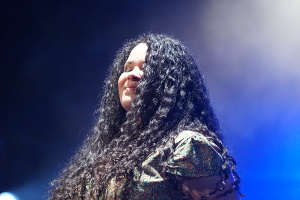 I have always loved music, probably since the day I was born. I come from a family of musicians. My dad,
Victor Brox
is a Blues singer and a musician. My mum is a singer. I have four siblings. They all sing or play instruments. I think by the time I was three, I knew that I wanted to be a singer. Then, when I was twelve, I began singing with my dad on stage. So, for me, music has always been part of my life.
---
How do you strike a balance between work and family?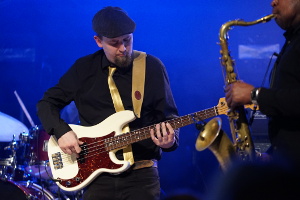 I am married to my bass player and guitarist Danny Blomeley. We met performing in my dad's band when we were teenagers. Now, we've got two children, so it is slightly more difficult to carry on making music for a living, but we manage, thankfully.
---
When you are not on tour, do you have a hobby, what do you like to do?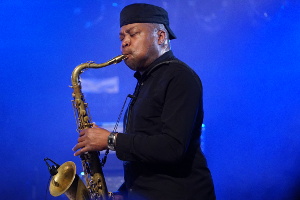 The problem is when you are a musician, music has always been your hobby and all of a sudden you make a living out of your hobby. I like crochet, I make jewelry, I read all the time, I love it, and of course I look after my children.
AM : Do you sell crochet items or jewelry?
Kyla : No, it is just for fun and to give as presents.
---
Could you please introduce your bandmates?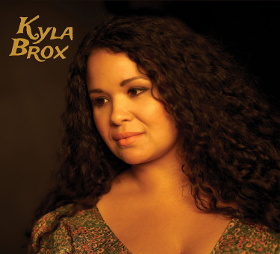 Tonight we've got Paul Farr on guitar. He is quite a special guitarist. He is very bluesy, but also with a bit of jazz, so he's an elegant guitar style. Tony Marshall is on saxophone. He plays soprano, alto and tenor saxophones. He's been playing with us for many years. He is a fabulous sax player. On drums we have Pablo Leoni, who comes from Milano. We met him a few years ago in Sardinia. He asked us to come and play a festival near Milan. After that, he said, why not playing drums with you? So he did, and since then, we perform with him and asked him to play on our new album. He is a great guy, very steeped in the Blues, he loves it.
AM : Thank you very much for your time Kyla. Have a great show tonight at the Blues Festival in Salaise, France.
Kyla : Thank you very much, merci beaucoup !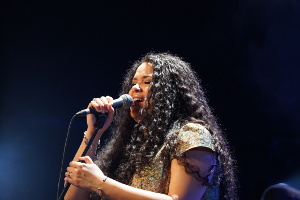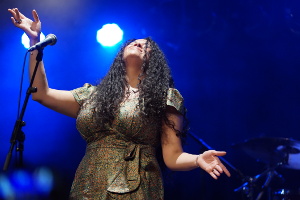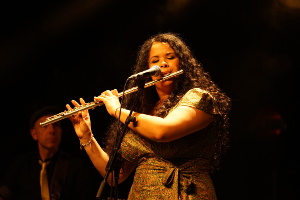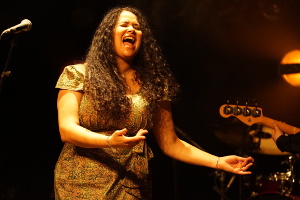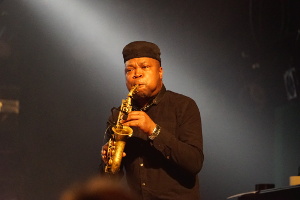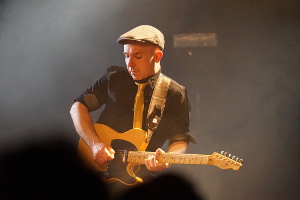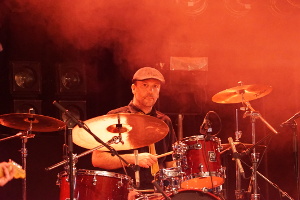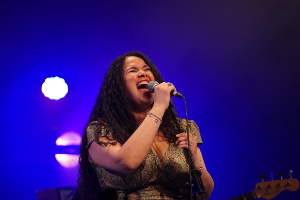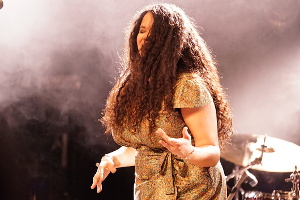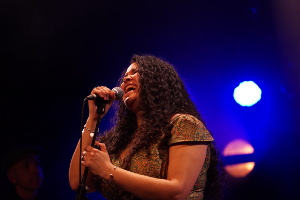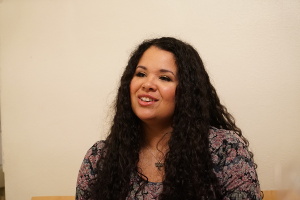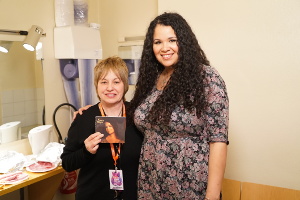 ---
<!!