Interview Layla ZOE
Friday 1st April 2016
Salaise Blues Festival
---
Layla, where are you from?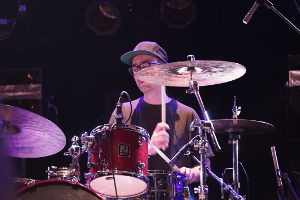 I am from British Columbia, Canada. I was born on Vancouver island. I also lived in Toronto and Montreal. Now I live in Germany.
---
Why and how did you become a singer?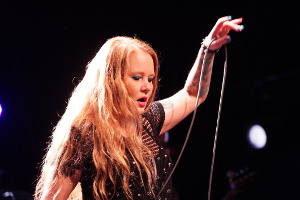 I learned music at a young age. My father's record collection influenced me. I sang in my dad's band when I was 15 years old. I think that was the real beginning of being on stage. I just love music, so as soon as I could, I made my own records, played in cover bands, and started my career.
---
What does the Blues mean to you?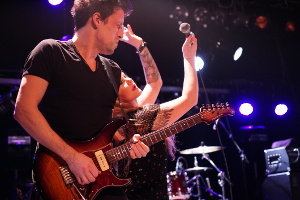 For me the Blues is about expressing pain, but with a feeling of hope at the end. Blues music is bringing out emotions. It is very rough and honest. The best Blues brings out feelings that people need to get in touch with.
AM : Layla, you like tattoos.
Layla : Yes I am heavily tattooed. I have many tattoos that are inspired by my favourite musicians,
Neil Young
,
Tom Waits
,
Frank Zappa
,
Janis Joplin
,
Muddy Waters
.
---
If I say to you Poetry, what can you tell us?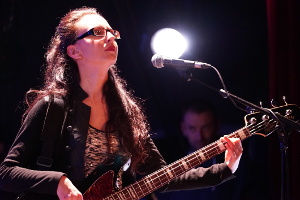 I wrote a lot of poetry when I was very young. Many of my songs originally came from my poems. I self-published a poetry book in 2010. It was a collection of poetry of over 20 years of time. I still enjoy to write.
---
What is The Blues Caravan?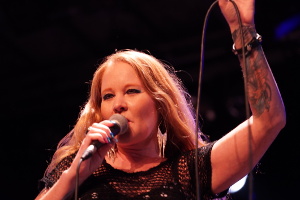 It is a project sponsored by my new record label,
Ruf Records
. It is three women, myself from Canada,
Tasha Taylor
from the United States and
Ina Forsman
from Finland. The three of us are touring a lot this year, all over Europe, and hopefully in the United States. We will be promoting our new record, but also just singing the Blues, some songs together and separately, promoting our own music. It's been a lot of fun. I really enjoy The Blues Caravan, because it is about promoting a female Blues project. We need more of that in the Blues scene.
---
Let's speak about your latest album.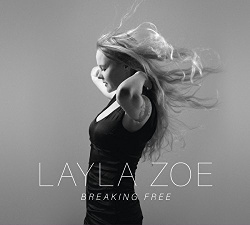 Yes, Breaking Free. I made it at the end of last year. It was released this year with Ruf Records. I wrote all the songs with my guitar player Jan Laacks, who is on stage with me tonight in France. He wrote the music and I wrote the words. We worked together in his home studio before we went into a studio in Germany, where I have recorded before. So I was comfortable there. I am really happy with the album. It expresses a lot what I've been feeling in the last year. That's my tenth album.
AM : Can you please introduce your bandmates?
My band members tonight are Jan Laacks on guitar from Germany,
Daniela Kruger
on bass. She is from Luxemburg but originally from Bulgaria and
Hardy Fischötter
on drums. He is also from Germany.
AM : Thank you very much for your time Layla. Have a great show tonight for the Salaise Blues Festival.
Layla : Thank you so much. I am happy to be here again in France, we have a lot of fun, peace.
---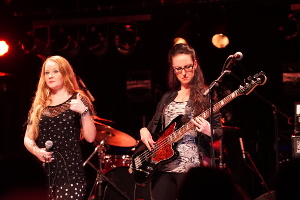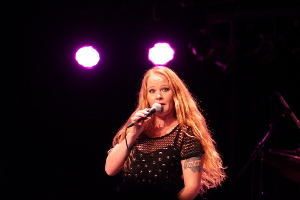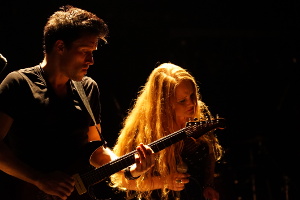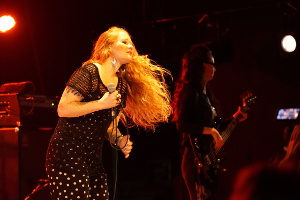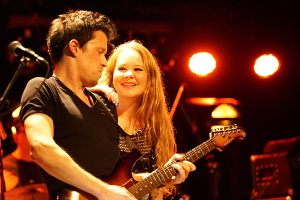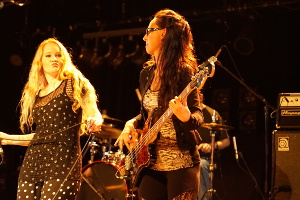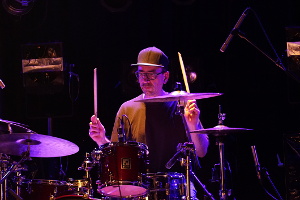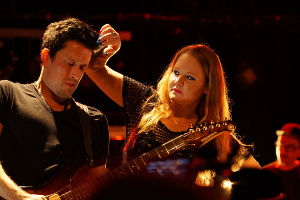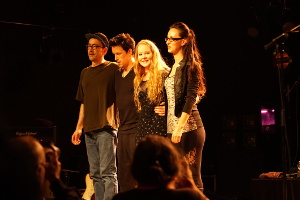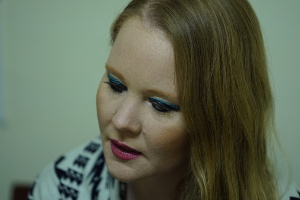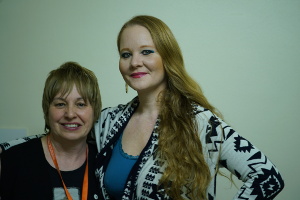 ---